How INSPIREtech Canada Makes a Difference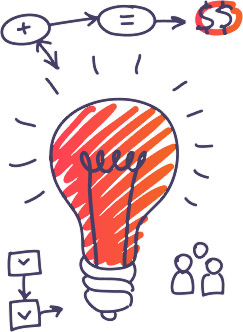 Mentor the next generation of great minds
Some of the greatest technological minds are contained in the bodies of youth not old enough to even attend College. We give this special group of teens a platform to share, network, develop and implement new ideas. Big ideas from the great Canadian minds of tomorrow that quite literally could change the world.

Advocate, sponsor and support
Being a youth in today's society is hard enough, let alone a young person with a passion for technology and robotics. Just ask the guys who created Google how hard being taken seriously was in the start without credibility and experience. Our team of partners work to remove hurdles with support from vetted and experienced industry experts to collaborate and advocate on their behalf.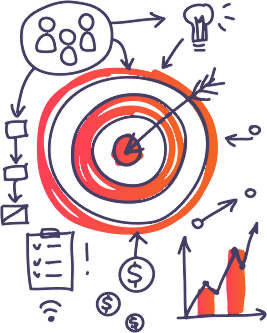 Scouting the next generation
Many of the bright minds we work with have been writing code, engineering robotic equipment and even reverse engineering existing products since they could walk. The level of expertise and proficiency far exceeding the age on their birth certificate.
Meet the Teams We Support
Does your Robotics team need funding, financial assitance or mentorship?
The 1st Annual Inspire Tech Canada Spring 2018 Technology Expo is Coming to The DeerHurst Resort!
The 1st Annual Inspire Tech Canada Spring 2018 Technology Expo will be held in Beautiful Huntsville Ontario Canada @ Deerhurst Resort. This Technology Expo is a Fund-Raising opportunity to support YOUTH in Muskoka, Parry Sound & Surrounding Rural Regions that presently Focus their time in the areas of, Science, Technology, Engineering, Math & Robotics. This EXPO will provide an opportunity for YOUTH and community alike to come together under one roof to enjoy all things TECHNOLOGY; with the Saturday Evening entertainment being powered by Arrowonics. The Expo will provide a High-School Skills Robotics Challenge that will provide opportunities to WIN CASH PRIZES + There will be a, LEGO Pavilion for Elementary YOUTH to get introduced to the world of LEGO & A Industry & Higher – Education Hall that showcases representatives from the top Technology & Industry Leading Companies and Top Post Secondary Institutions.Register Your High-School Robotics Team Today – The Deadline closes March 1. 2018. The lucky Teams that are chosen to attend will be from around the globe. Our Locally based High School Robotics Teams will play a key role, competing, hosting and supporting the Expo.


Establishing Canada as a Global Leader in Technology
INSPIREtech exists to provide the resources and expertise needed for the next generation of great Canadian technology minds to experiment, develop and ultimately achieve success.