Presentations from the 2019 Fall Tech Expo
Programs
STEM IGNITE
Trade & Technology Expo's, Career Bus Tours, Designations, Hackathons, Robotics Camps
Cisco NetAcademy
Cisco Networking Academy is a global IT and cybersecurity education program that partners with learning institutions around the world to empower all people with career opportunities. It is Cisco's largest and longest-running Cisco Corporate Social Responsibility program.
Cisco Networking Academy transforms the lives of learners, educators and communities through the power of technology, education and career opportunities. Available to anyone, anywhere. InspireTech Canada is an official Academy Support Center. For more information on Net Academy click here. www.netacad.com
Virtual Robotics Training Academy
A division of InspireTech Canada focused on providing learners and educators across the globe with industry level robotics education; and access to industry led contextualized experiences that support the advancement of Science, Technology, Engineering & Mathematics.
Virtual Robotics Training Academy was established to provide High-School aged learners & educators in Northern Ontario with access to the "Real World Advantages of using Simulators in Training, Teaching, and Practice".
InspireTech Canada in collaboration with Taiga Robotics is now providing High-School aged learners and educators direct access to a Web-based Robotics Simulator.
This Educational Platform for Robotics & Automation will assist them on their path of Continuous Improvement.
For more information about how to join the (VRTA) Virtual Robotics Training Academy and to register for the upcoming Fall 2020 1st Annual " Pick & Place Challenge"; please fill out the contact us form and a representative from our team will be in touch with you within 5 business days.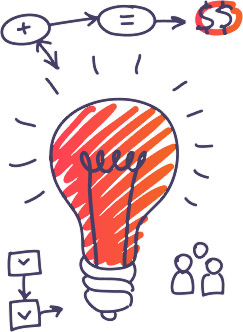 Mentor the next generation of great minds
Some of the greatest technological minds are contained in the bodies of youth not old enough to even attend College. We give this special group of teens a platform to share, network, develop and implement new ideas. Big ideas from the great Canadian minds of tomorrow that quite literally could change the world.

Advocate, sponsor and support
Being a youth in today's society is hard enough, let alone a young person with a passion for technology and robotics. Just ask the guys who created Google how hard being taken seriously was in the start without credibility and experience. Our team of partners works to remove hurdles with support from vetted and experienced industry experts to collaborate and advocate on their behalf.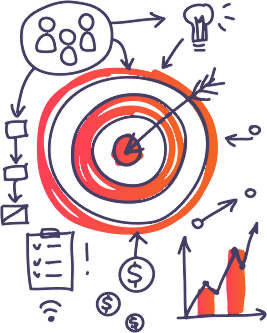 Scouting the next generation
Many of the bright minds we work with have been writing code, engineering robotic equipment and even reverse engineering existing products since they could walk. The level of expertise and proficiency far exceeds their age on their birth certificate. INSPIREtech exists to provide the resources and expertise needed for the next generation of great Canadian technology minds to experiment, develop and ultimately achieve success.